PLEASE CONTACT US FOR PRICES AND SPECIFIC COLORS NEEDED.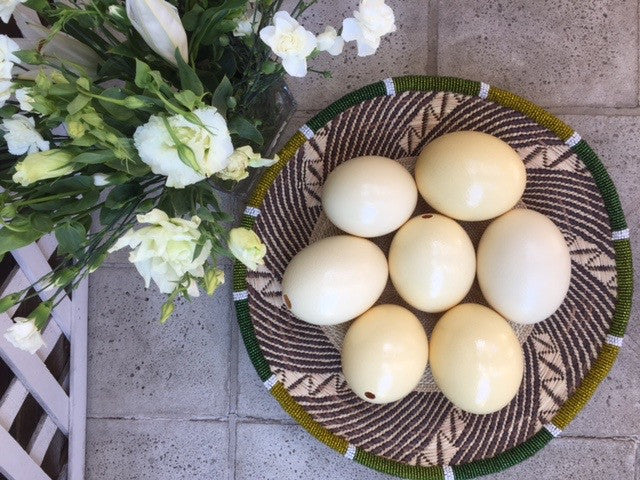 Our Story
A passion for African culture and its artisanal products
A desire to help extraordinarily creative people
A gift of style and design
A love of one particular basket with one specific look
Handmade in South Africa
Suzanne & Zondi was founded after a chance encounter in South Africa. Suzanne met two sisters from the Xhosa tribe, who along with their mother and four other women, hand weave one-of-a-kind baskets using natural materials and finished with a signature edge of thousands of colored beads. Envisioning these exquisite baskets in every imaginable color combination accessorizing both commercial and residential properties, as well as wanting to support these talented women and their business, she founded Suzanne & Zondi.
Every Suzanne & Zondi basket takes up to five days to complete and has been specially handwoven and beaded in sizes and colors according to Suzanne's specifications.
Each basket is designed and created with LOVE and all that it entails: the magic, complications, challenges, beauty, soul fulfillment - never the same, and always worth it in the end.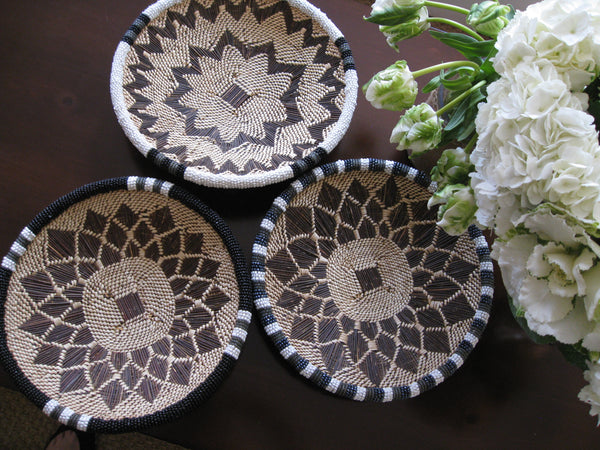 Stick Collection
This collection is all about the neutrals! Each beautiful weave evokes a different tone and feeling to complement varying decor styles. Neutrals showcase the weave to make bold statement in all three sizes. These three Ingane baskets are unique to the collection in that they are woven with sticks and grass giving them a more rustic style.